Value Proposition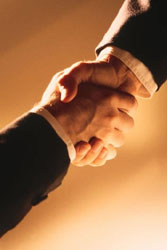 At Whitney Financial Strategies, LLC our niche market is twofold: helping individuals with their retirement planning and assisting owners of privately held businesses with their comprehensive financial planning goals and objectives.
Everyone sees the world a little differently. It is important to us to help our clients crystallize their financial objectives related to their retirement, business and the protection of their family and loved ones. We aim to provide the best service tailored specifically to a client's needs.
When considering working with a fee-based registered investment advisory firm, here are some areas of value to consider:
Loyalty and the avoidance of conflicts of interest:


Is your advisor loyal to his company or to you? By being a Fee-Based, "truly Independent," Registered Investment Advisory Firm (RIA), Whitney Financial Strategies has removed the potential for another firm (parent-firm*) to get in the way of our ability to put our clients best interests first. We have no commitment to push a "company product". We are a "Fiduciary" and putting our client's best interests ahead of our own is our Standard of Care. Remember, although a large firm may have an established brand name, it does not mean that their advisors will not put themselves ahead of the customer. Unfortunately, the higher commissions an advisor may receive on some products can have the potential for creating conflicts of interest. This can lead to the receipt of a higher cost product with less specific value.
Based on extensive review of independent research, a White House Council of Economic Advisers (CEA) analysis found that conflicts of interest result in annual losses of about 1 percentage point for affected retirement savers — or about $17 billion per year in total. To demonstrate how small differences can add up: A 1 percentage point lower return could reduce your savings by more than a quarter over 35 years. In other words, instead of a $10,000 retirement investment growing to more than $38,000 over that period after adjusting for inflation, it would be just over $27,500.
We are a fee-based Investment Advisory Firm. We do not sell commissioned securities products that have the potential for a conflict of interest like those commonly sold by mainstream companies.
Basically, we are on the same side of the table as you. The more money we make for you the more money we earn as well. Our interests are aligned. This creates a win-win situation practically guaranteeing a favorable outcome for everyone involved.
Fees, as compared to commissions, are a hot topic in Congress these days. The "Fiduciary Rule" is being challenged by many firms. You might wonder why a company would be against a rule that would require an advisor to give advice that is in the client's best interest and not the advisors own. It is because they make more money selling their proprietary products. These companies lobby to Congress against this rule because they stand to lose significant revenues. We do not have that problem here at Whitney Financial Strategies, LLC! We may not earn the big commission checks, but we feel good making money with you and not at your expense.
Does your advisor have additional fees on your account? At Whitney Financial Strategies, LLC, by cutting out the middleman, it is possible that we can lower your IRA and investment account fees by as much as 50%!!!! Find out how!
Does your advisor have the platform technology to quickly process block trades, option and hedge strategies, along with other sophisticated strategies? Many larger firms have gotten too large to overhaul their trading platforms due to the cost and time involved. These trading platforms tend to be inefficient and outdated with fewer options.
Compared to major electronic trade execution service providers, ours facilitates a highly advanced trading system. This is accomplished by the harnessing of newly developed technologies. Whitney Financial Strategies, LLC periodically reviews the performance of their trade execution service provider. We are a firm that is strong in the IT field. We are constantly taking actions to improve the technology we employ to serve our client's portfolio management needs.
Whitney Financial Strategies, LLC conducted an intensive due diligence of different technology platforms and ultimately found the best one in the industry to work with. With our new system, we can take quick action, if needed, to get clients out of the markets. Although we cannot guarantee that we can get our clients out of the market in time, our system enables a much quicker trade order execution. So when everyone one is trying to get out, we can act faster for each individual's account or we can simultaneously cash out all of our client's accounts at once. This can be particularly helpful if we have another "9/11" situation.
Whitney Financial Strategies, LLC does not have actual custody of our client's accounts. All our client accounts are held through a national clearing firm as the "trustee." Like most Investment Advisory and Brokerage Firms, our client's assets are held at a trustee clearing firm that is Security Investor Protection Corporation (SPIC) insured. Transfers can be done electronically through the ACAT system that links with other clearing firms to move stocks, mutual funds and more through an "in-kind transfer" that will avoid liquidation and a possible taxable event. Clearing firms act as a system of "checks and balances" between clients and firms. Most investment firms do not custody their own accounts. This is generally outsourced by most firms.
Our electronic trading platform and e-mail systems are secured with encryption technology to protect sensitive client data.
No Surrender Fees to move your money:



There is no commission or surrender charge for the sale of investment products, we charge based on assets under management for the implementation of portfolio management services. (See fee schedule)
If for some reason you are not happy with our services or would rather work with another advisor that you simply feel more comfortable with, we will NOT get in the way. We believe that every client should work with an advisor they feel comfortable with. This is how we would want to be treated as a client. There will be no cost to move your money to another advisor! Period!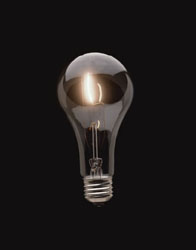 * A "Parent Firm" is the firm an Investment Advisor Representative or Registered Representative is actually a representative of. They hold the licenses of these advisors. There are many advisors who hold themselves out as being a separate company using a DBA (Doing Business As i.e. John Smith & Associates, LLC). They have the facade of a registered firm, but they are not actually a truly registered investment advisory or brokerage firm. They are technically a representative of a completely different firm than their DBA and just have the appearance of being a registered firm. This type of firm will be found to not be registered with the Securities and Exchange Commission (SEC). Obviously, a relationship with this type of firm has the potential for a client conflict of interest with the advisor or broker representative and their parent firm due to compensation arrangements and commission sales.
To see if your advisor is really a representative of another firm just look at the bottom of the advisor's or registered representative's business card or website for the disclosure. It should say who they are really a representative of. An easy way to find out about a broker or financial company is to check their registration. This information can be looked-up on the Securities and Exchange Commission website. (http://www.adviserinfo.sec.gov/IAPD/Content/Search/iapd_Search.aspx)