-Please click on the button below
Whitney Financial Strategies, LLC is happy to have an extended client base for San Antonio, Texas and the surrounding areas.
Whitney Financial Strategies provides basically five types of services:
We primarily provide p

ortfolio

management services, for a fee, based on assets under management.

For generally higher net worth clients, we offer a

written c

omprehensive financial plan for a one-time fee. W

hen appropriate, we will take a retainer

to compensate for the amount of due diligence and time required to prepare the plan in a fiduciary manner.

We assist our clients with finding the best insurance products by shopping them out through nearly every major insurance company (i.e..

Life Insurance,

Disability Insurance,

Long-Term-Care Insurance and Health Insurance).

a La Carte

All of the above.



Whitney Financial Strategies is a Fiduciary.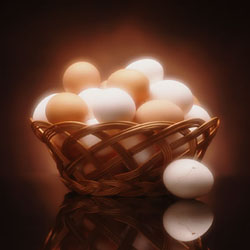 As a fee-based firm, we do not sell commissioned securities products such as class A mutual funds or variable annuities. The investment products and services we recommend are:
No-load ETFs, Individual Stocks, and Mutual Funds

Fixed Income guaranteed product and Bonds

Options & Hedging Strategies

Solo 401(k), Defined Benefit Plans, Restricted Property Trusts, and Captive Insurance Company Investment Services (self-insurance).

Institutional Access Real Estate Fund

Wealth Management Fixed Income

Third-Party Portfolio Managers (Tactical and Hedge-Orientated)

Third Party Administrators

Trust Services

Donor Advised Funds ($100k Min)

Asset Backed Lending

Retirement Plans

Non-Qualified Plans

Risk Management

Estate Planning

No-load and/or surrender-charge Variable Annuities (non-qualified "after-tax")

Succession planning and more



As part of a fee-based comprehensive financial plan, we often work with a client's existing advisors and we do not have any desire to try and replace them. Whitney Financial Strategies, LLC values and respects loyalty! We are happy to work with your existing CPA, Attorney, or anyone who is an advisor to you, as a team approach. Our objective is to help you understand your objectives and crystallize them as they relate to your family and your business. We take your confidentiality very seriously. You can rest assured that protecting your private and personal information, as well as avoiding conflicts of interest, is paramount to us.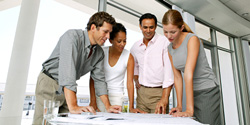 If as a result of our analysis we discover that you need the assistance of any other professional advisors, we have access to a network of professionals including but not limited to: CPAs, Estate Attorneys, Third Party Administrators, Comprehensive Insurance Services and more. Whitney Financial Strategies, LLC carefully vets network professionals prior to client referral and does not receive any form of remuneration from the referred advisors. It is our policy to provide three or more professional advisors to provide our clients freedom to choose for themselves the best fit possible. For more information: Click here for more on Comprehensive Financial Planning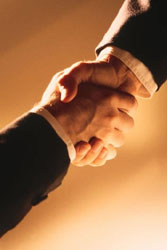 By operating as a "fee-based" registered investment advisory firm, we are considered a "Fiduciary." This allows us to effectively remove the potential for a possible conflict of interest as compared to an insurance agent and/or registered representative at brokerage firm or life insurance company. This puts Whitney Financial Strategies, LLC on the same side of the table as the client. The more money our clients make, the more money Whitney Financial Strategies, LLC makes. If a client loses money, we lose money as well.
To help our clients make the best investment decisions, Whitney Financial Strategies, LLC is on top of technology! This means you are either using or considering using the services of an advisor who has invested in portfolio risk management technology leveraging Noble Prize winning science by engineering your portfolio risk to fit you.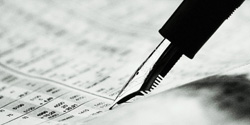 Whitney Financial Strategies, LLC is focused on growing and preserving our client's accounts and we are constantly monitoring our portfolios to make sure they are meeting our client's objectives as it relates to your risk tolerance, expected rate of return and lower fees. We will show you a comparative analysis of your existing portfolio compared to ours. We are excited to show you how our portfolio can likely beat your portfolio in many ways including higher potential rates of return, lower potential risks in terms of volatility, higher dividends, and overall lower fees.
Click here for more on Portfolio Management.
For a free portfolio risk analysis, please click the button below. It is short and to the point. Put in a hypothetical investment amount, answer the risk questions, and click "this feels like me." We will be sent an e-mail notification of your answers and we will be in touch with you.
-Please click on the button below