About Kristopher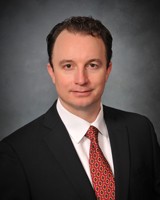 Hello, my name is Kristopher Whitney. I am a CERTIFIED FINANCIAL PLANNER™ (CFP®).
The CFP® certification is a professional achievement that sets apart those who are dedicated to the practice of financial planning. More than an educational designation, the CFP® mark signifies those who have met the very highest of service standards: they have attained a higher educational degree, passed a rigorous exam, met a minimum experience requirement, and—most significantly—agree to embrace and adhere to a body of governing rules and standards, notably CFP Board's Standards of Professional Conduct. Collectively, these standards define:
the ethical principles that CFP® certificants and registrants should meet in the conduct of their professional activities
the rules of professional conduct and the best practice norms expected of certificants and registrants
the disciplinary rules and procedures that CFP Board uses to apply and enforce the required conduct standards to certificants' activities
the candidate fitness standards that define the character and prior conduct requirements for CFP® certification
The Standards of Professional Conduct and the principles entailed are maintained and enforced by CFP Board. Founded in 1985, CFP Board serves to help the public benefit from competent, professional, and ethical financial planning. It has the responsibility and authority to determine who may use the CFP® and Certified Financial Planner™ marks. As part of the CFP® certification process and the conditions imposed on certificants and registrants, CFP Board—a certifying and standards-setting body—developed these principles and rules to support the professional standards necessary for competency and ethics in the financial planning profession.
My firm has adopted the Standards of Professional Conduct as outlined in the CFP® Code of Ethics:
Integrity

Objectivity

Competence

Fairness

Confidentiality

Professionalism

Diligence
I am a fiduciary.
What is a "fiduciary?" A fiduciary has both the legal and also ethical duty to put the clients interests ahead of themselves. Moreover, a fiduciary is an individual in whom another has placed the utmost trust and confidence to manage and protect property or money. When one accepts this responsibility on behalf of another party, the fiduciary is required to act in the best interest of the party whose assets they are managing.
For example:
When a fiduciary/advisor meets with a client and discovers that he or she has a potential conflict of interest. Out of the principle of fairness, the fiduciary will properly disclose in writing to the client to make sure they are aware as part of their decision making.

Should the client then retain such fiduciary/advisor, the advisor will need to be diligent about getting to know the client's objectives. The fiduciary/advisor will diligently listen and understand the details of clients situation.

The advisor will be objective as it relates to the client's values.

The advisor will make sure the client's objectives fit within the scope of the fiduciaries/advisor's area of competence. Should the customer's objectives lie outside of the said fiduciary's/advisor's area of competence, then the fiduciary will refer out to other professionals, specialists, and technicians (i.e... need a tax return or will, we give three names of tax and/or legal advisors of their choosing, like a CPA or Attorney).

The advisor will diligently research and shop out several alternative solutions and objectively compare them as they relate the clients objectives (not the advisors).

The fiduciary/advisor will respect loyalty and be professional about the client's existing relationships with other advisors to whom they may already have a relationship.

Should the said client decide to retain the referred advisor, the fiduciary/advisor will protect the client's confidentiality when corresponding with the advisor.

The fiduciary will have integrity by consistantly not waivering from thier respective duties when faced with various chalanges in the line of duty.
Bio: I was born and raised in San Antonio, Texas and I graduated with honors from UTSA in 2004 with a bachelor's degree in finance and a bachelor's degree in accounting. My minor was in Psychology with a focus on Behavioral Finance. I served as president of the Business Student Council at UTSA and I was awarded a scholarship to take classes at Regent's University in London, UK. I initially was interested in becoming a CPA, however, I soon realized that Financial Planning was much better suited to my personality. I am happy with my career decision working in a field that is directly related to the one I received my degrees in. The education I earned has given me a solid foundation as a portfolio manager and fiduciary compared to many other advisors with varying backgrounds completely unrelated to finance. Although I have this education, the CFP® professional accreditation was the most difficult one to obtain. This program really put he ahead in my field. There were a lot of things that I didn't know that I did not know that I learned in the program that gave me the confidence to go independent and start my own Registered Investment Advisor firm. This was probably one of the best business decisions that I have made in my career. Being as that I do not plan to retire anytime soon, this foundation will be solid for a long successful practice and happy clients. :-)
As a person who firmly believes in growing with the times and the evolution of this industry being what it is, I have embraced this growth and change so that I can provide the very best service to current and potential clients.
Please feel free to give me a call or send me an email so we can start creating your financial plan today!
Sincerely,
Kristopher C. Whitney, LUTCF, CFP®

*Whitney Financial Strategies, LLC is a Registered Investment Advisory Firm with the Texas State Securities Board.
Working with a CFP® professional is an important first step toward reaching your financial goals. Not only do these advisors meet rigorous education and experience requirements, but they are also held to the highest ethical and professional standards in the industry. As more people call themselves "financial planners," finding the right professional to address your financial planning needs isn't always easy. "If your advisor is not a CFP® Pro, then you just don't know."